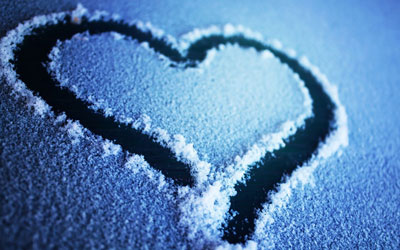 In honor of Valentine's Day, this week we are publishing a series of pieces depicting the many forms of love.
In the flash fiction piece by Hank Kirton, "The Incredible Melting Man," an awkward man navigates the essential first step to love: communication.
Larissa Lytwyn's flash fiction piece, "Waiting for Signs," compares unrequited love with religion.
Sara Norja's poem, "Helsinki Love Song," celebrates the emotion produced by a place.
David Filer's poem, "Hands," extols the life experiences that can lead to true love, as epitomized through hands.
In a poem by Kimberly Gladman, "Tesseract: A Parent's Guide to Time Travel," a mother and daughter's relationship transcends time.
The poem by Neil Carpathios, "The Artist," provides insight into a father-son bond.
The flash fiction piece by Wes Oldham, "A Fable," recreates a familiar tale that teaches a golden truth about love.
Alyce Wilson is the editor of
Wild Violet
and in her copious spare time writes humor, non-fiction, fiction and poetry and infrequently keeps
an online journal
. Her first chapbook,
Picturebook of the Martyrs
; her e-book/pamphlet,
Stay Out of the Bin! An Editor's Tips on Getting Published in Lit Mags
; her book of essays and columns,
The Art of Life
; her humorous nonfiction ebook,
Dedicated Idiocy: How Monty Python Fandom Changed My Life
, and her newest poetry collection,
Owning the Ghosts,
can all be ordered from her Web site,
AlyceWilson.com
. In late 2019, she published a volume of poetry by her third great-grandfather,
Reading's Physician Poet: Poems by Dr. James Meredith Mathews,
which also contains genealogical information about the Mathews family. She lives with her husband and son in the Philadelphia area and takes far too many photos of her handsome, creative son, nicknamed Kung Fu Panda.