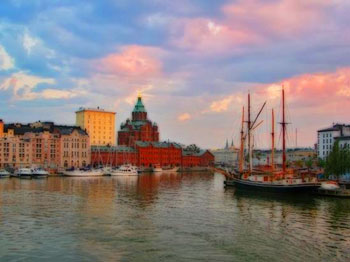 Tonight
(love night)
I've married this city.
A crow priest blessed us
shouting words of power
into her megaphone
while we clapped and sang.
Tonight I'm yours, my city,
and everyone's.
Tonight I'm in love
with all the wedding guests,
my far-off flame
and the priest, too.
Sara Norja has a master's degree in English and a predilection for tea. Born in England and currently settled in Helsinki, Finland, she lives for words, dance, and moments of wonder. Her poetry has appeared in publications such as
Chantarelle's Notebook, Curio, Strange Horizons, Through the Gate, Plunge Magazine, Niteblade
and
Interfictions
. She blogs at
http://suchwanderings.wordpress.com
.