Page 1 Page 2 Page 3 Page 4 Page 5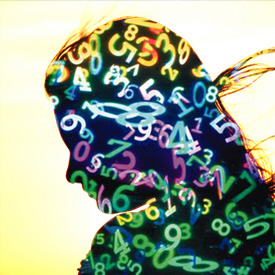 Thirty
Dollars for the makeup job.
Fifty
Dollars for two eyeshadow palettes.
Sixty
Minutes to be transformed into beauty.
My confidence was restored as I drove downtown listening to Pink. The rain was starting again, but I didn't care. Andre would have to move his party inside. I turned the corner and slammed on the breaks. Cars were lined up on both sides of the road.
A man lay on the ground, his motorcycle on its side half a block ahead. I pulled over to the side. I walked over to the scene where a thick crowd was starting to gather.
"He's in some kind of a seizure. He just came right off the bike," a woman with a red cap said.
"Is there someone here with medical knowledge?" a voice asked.
"I've called 911," an older woman with short gray hair called.
I stared at the 1980 Wide-Glide motorcycle and at the motorcyclist with his black helmet and boots. My heart started to race. I had no feeling below my knees. Heat gathered around my head. Sweat began to pour from my forehead. I kept pushing the droplets away.
"Are you all right, dear?" the older woman asked me.
"Fine. I'm just going to sit in my car."
When I got inside, I locked all the doors. And breathed deeply. I didn't like motorcycles.
Eighteen
Years ago, three guys on Harleys raped me and my two friends.
Three
Weeks later I determined that I was pregnant.
Two
Months later I had an abortion.
We kept silent because drunk girls partying with bad boys do.
I can't handle the silence.
The police and medical personnel arrived to assist the injured cyclist. The sirens cut through me. I looked at the clock. I was completely numb and unaware of time. After the police let us leave the accident scene, I stopped by the nearest convenience store.
Twenty-five
Hostess cupcakes were unraveled and popped into my mouth within minutes.
One
Quart of milk helped me wash them down.
Thirty
Minutes later, I arrived at the intake area of the Eating Disorders Unit at Rogers Memorial Hospital.
A rail-thin girl sat to the side, rocking back and forth. Desperate Housewives blasted from the flat-screen TV on the wall. Somehow, this broadcasted display of dysfunction seemed appropriate. The nurse who handled my case finally called me into a room to interview me. She was three times my size. So much for your corporate wellness program, I thought.
"When was your last binge?" she asked, writing notes in a file across the table.
"Today."
"And it was?"
"Twenty-five cupcakes."
The other questions were fired off in succession. Year of first menses. Date of last menses. Intervals of binging. Lowest weight. Highest weight. Present weight. Height. Telephone numbers of doctors, relatives, employers, insurance companies.
Intake registered me in the outpatient program. I started the next day.
Four
Hours with therapists and dieticians.
Three
Times a week.
Three Hundred and Thirty
Dollars a day.
I put it on my credit card.
After three months, I went a week without binging. I stopped calling Andre. I only stole looks at his Facebook page on occasion. And I gathered my best friends to tell them about my past.
I broke the silence.
Page 1 Page 2 Page 3 Page 4 Page 5
Carrie M. O'Connor earned a master of arts in journalism and communications from Marquette University. She has worked as a reporter and freelance writer in Honolulu and Milwaukee. Recently, she was a guest essayist on WUWM and the Milwaukee Journal Sentinel. Her fiction has appeared in Bamboo Ridge and Auscult, a literary journal of the Medical College of Wisconsin.