Page 1 Page 2 Page 3 Page 4 Page 5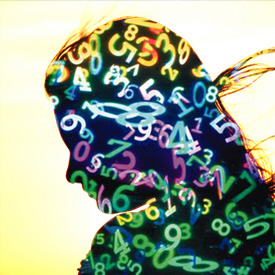 I turned on the computer and promptly displayed the page.
"Nice colors considering the limited design possibilities," Mattie said.
"And these are all the ex-girlfriends. You've heard about them before," I said.
Jackie rolled her eyes. "Right. He has always been the stud wanting to scatter his seed. So, why do you want to torture yourself going to this party?" Jackie said.
"There's still something. A connection," I said.
I crossed my arms tightly across my chest and stared down.
"Hello? I do this for a living. I'm giving you my assessment, free of charge. He's a narcissist. The best way to handle a narcissist is to stroke his ego and get the hell away. Stay away from him," Jackie said.
"I think you just want to reform a bad boy," said Mattie, who had just broken off a romance with a kinky painter who liked to be tied up with silk scarves.
"I don't think this guy can be reformed unless he hits the therapy couch. And I'll bet you anything that he won't. Don't go to this party," Jackie said.
"I'll think about it. I guess part of it is that I'm curious about the new place, too," I said.
"That's an entirely different issue. Believe me, you date him, you date the whole colony. It's worse than college. He needs that colony to feel good about himself. He likes to have people admiring him," Jackie said.
"And Lord knows, his women have. Anyway, no one is even curious? No one wants to see this experiment?" I asked.
"No thanks," Mattie said.
The food arrived: cold smoked salmon sandwiches, lemon curd crepes, leafy greens, triple-chocolate brownies. The conversation shifted to the mundane — removing pet stains from the carpet, intrusive mothers, summer vacation plans. An hour passed, and the server cleared the table.
I thought about all the eateries Andre and I had visited. Italian, Ethiopian, Mexican, vegetarian. We would go home and watch DVDs. I liked foreign; he liked action. We took turns ordering on the Netflix account. We would begin making out the minute the credits hit the screen.
We finished the meal and paid the check.
"Well, I'll be around next weekend, if you change your mind about the party," Jackie said.
"Thanks," I said, suddenly grateful for my friends.
Mattie and Jackie stayed and walked around the teahouse to look at the tea cups on sale. I walked outside and found that the rain had stopped. I steered my car toward the mall and Lane Bryant, which sold fashionable clothes for the woman who reached the unbearable size of 14 and above. I perused the racks and found a pretty chiffon blue halter dress. Andre liked blue. Elastic waist. Perfect. I took it to the counter and dropped $100 that I really could not spend and went home.
When I got home, the light on the answering machine was blinking.
"Jenn, it's Andre. Just wanted to say that I hope that you can make the party. Should be a lot of fun."
I smiled instantly. He still thought of me. Getting out the phone book, I found the number for A Salon Named Desire and set a makeup appointment for the morning of the party.
That week, I ate hard-boiled eggs, cottage cheese, grapefruit, lean meat and Diet Coke. This was the first diet that my mother gave me, when I was 14. I spent an hour in the gym every night leading up to the party.
Finally, it was Friday. I took an Ambien at night, because I was too nervous to sleep. Nestled against the white cotton down pillows, I fell asleep quickly.
Bon fires everywhere against the Irish countryside. Everyone has had their fill of ale and game. We have all been smudged and purified with juniper smoke. Andre's ex-girlfriends and I are dancing like MTV stars around him. I walk forward and bow. "Thank you for choosing me, though I know that I am not great like the others you have chosen." He cups his hands around my chin and smiles. He walks around the circle, kissing each woman on the cheek.
I woke up with pain in my chest. Sebastian, my 18-pound cat, stood on my torso and demanded in loud, hoarse meows to be fed. The vet wants him on a diet, too. The red numbers on the digital alarm clock told me that it was 9 a.m. I meant to get up earlier.
After preparing a strong cup of coffee, I bathed and put the halter dress on. The phone rang.
"Jenn, it's Nat. I hope you're coming? I haven't seen you in ages, and I want to introduce you to my new boyfriend."
Natalie, a print maker, had gone out on double dates with Andre and me. I always hated double dating with Andre. I felt like I needed to win the approval of his friends, so dinner was never enjoyable.
"I wouldn't miss it for the world."
"Wonderful."
I drove to A Salon Named Desire to have my makeup done. My stomach shifted uneasily as I imagined the dialogue that I would have with Andre and others. When I got to stop signs, I practiced smiling into the mirror.
"I need to look great for a party this morning," I explained to the young girl at the salon who called herself Zella. She had tattoos depicting jungle plants and birds around both arms. Her nose was pierced.
"I'm going to use the moss green and lemon yellow. I think these will really make your eyes pop," she said.
"I really need to impress an old boyfriend," I said.
"And you will!" she said.
Page 1 Page 2 Page 3 Page 4 Page 5
Carrie M. O'Connor earned a master of arts in journalism and communications from Marquette University. She has worked as a reporter and freelance writer in Honolulu and Milwaukee. Recently, she was a guest essayist on WUWM and the Milwaukee Journal Sentinel. Her fiction has appeared in Bamboo Ridge and Auscult, a literary journal of the Medical College of Wisconsin.