Page 1 Page 2 Page 3 Page 4 Page 5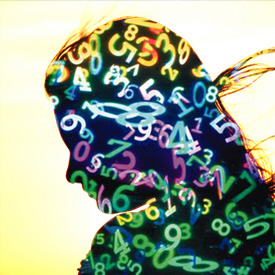 Ten
Minutes before we were in his bedroom.
Three
Nights a month, on the average.
Two
Years before I ended it.
Sex. Silence. Sex. Silence.
I couldn't take the silence.
I pushed the memories away and focused on getting dressed for the teahouse. I looked in the full-length mirror. I had on my standard attire — jeans, a black T-shirt, and a strand of faux pearls. At 40, I probably should have cared about makeup, but I didn't. I slicked my hair back into a tight chignon.
I threw a bracelet at the mirror in frustration. I hated my body. I wanted to apply a paring knife to my pear-shaped body. The e-vite only renewed my discomfort with my body image. I tried to comfort myself with the fact that the corticosteroid medication I took for my adrenal problems caused weight gain.
The drive to Essenchia Teahouse and Pleasant Ridge was anything but agreeable. It was a fiercely raining day. No one was on the street except a group of Orthodox Jewish men dressed in black going to morning shul and walking on the left. The scene had a Renoir feel to it, and "The Umbrellas" came to mind. I realized that I really missed discussing art with Andre.
When I entered the teahouse, I found Mattie and Jackie sitting at a large table near a shelf displaying glass cups and white tea pots. I put my netbook down.
"I'll have a house salad, no dressing, and iced China-breakfast tea, please," I said to the slim server, noting with envy she was wearing a tiny, white linen Edwardian camisole, which complemented her figure perfectly.
"Only a salad?" Mattie asked, sipping her Earl Grey with lemon.
"Yes. Unfortunately, I had a date with chocolate this morning," I said.
"Oh, dear," said Jackie, my psychologist friend. "Just eating, right?"
She was delicately trying to ask if I had purged, as well.
"You know my M.O. I just eat. And get fatter. I can't stop binging, but I hate how I look."
"You are on fat-inducing meds, too, Jennifer," Mattie said, in a comforting tone.
"Yeah, but we all know what the issues really are here. Anyway, I'm back in diet mode," I said.
"Ah, restricting after binging. Really healthy," Jackie said.
"I feel like I have to do something. We all know how obsessed with weight Andre is. He weighs himself every day and graphs it. He's an obsessed athlete who hates fat," I said.
"You're curvy," Mattie said.
"Fat. And in need of a butt bra. He likes slender women with nice asses."
"They do sell lifters now. And padded panties. Quite the fashion," Mattie said.
"Please, enough body talk," Jackie said.
"Easy enough for you, Miss Size 2," I said.
"So, let's see the e-vite," Mattie said.
Page 1 Page 2 Page 3 Page 4 Page 5
Carrie M. O'Connor earned a master of arts in journalism and communications from Marquette University. She has worked as a reporter and freelance writer in Honolulu and Milwaukee. Recently, she was a guest essayist on WUWM and the Milwaukee Journal Sentinel. Her fiction has appeared in Bamboo Ridge and Auscult, a literary journal of the Medical College of Wisconsin.