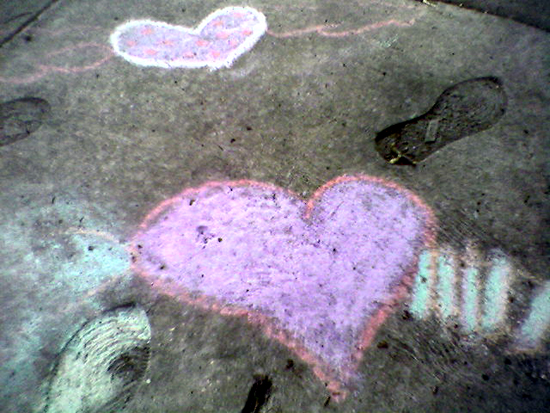 Explore the many facets of romantic love with this week's contributors, from yearning to reciprocation to weathering challenges.
"In Love" by David Sapp starts our journey with adolescent infatuation.
"Dear Memory II" by Kevin J.B. O'Connor recalls a past relationship with a mixture of emotions.
"Tree and Grass" by James B. Nicola delves into nature as a metaphor for a past love.
"What a Parasite Would Say" by Carson Pytell adopts a botanic viewpoint that could as easily refer to an unhealthy relationship.
"The Mathematics of Love" by Vicki Iorio uses mathematical theory to probe matters of the heart.
"my partner sneaks me sunshine while the doctors look away" by Sean William Dever captures the dedication of love through challenges.
"Suffering" by Jim Fried is a short story about politics, love, and the importance of timing.
Alyce Wilson is the editor of
Wild Violet
and in her copious spare time writes humor, non-fiction, fiction and poetry and infrequently keeps
an online journal
. Her first chapbook,
Picturebook of the Martyrs
; her e-book/pamphlet,
Stay Out of the Bin! An Editor's Tips on Getting Published in Lit Mags
; her book of essays and columns,
The Art of Life
; her humorous nonfiction ebook,
Dedicated Idiocy: How Monty Python Fandom Changed My Life
, and her newest poetry collection,
Owning the Ghosts,
can all be ordered from her Web site,
AlyceWilson.com
. In late 2019, she published a volume of poetry by her third great-grandfather,
Reading's Physician Poet: Poems by Dr. James Meredith Mathews,
which also contains genealogical information about the Mathews family. She lives with her husband and son in the Philadelphia area and takes far too many photos of her handsome, creative son, nicknamed Kung Fu Panda.