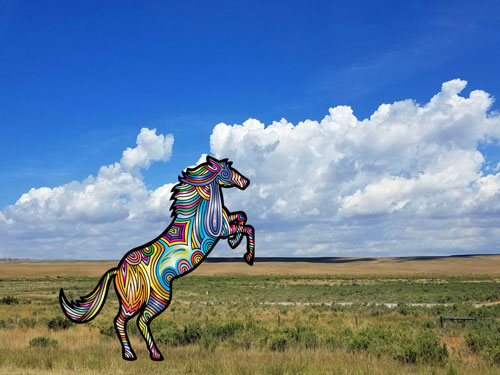 Lyn Lifshin was one of the most frequently published poets in Wild Violet, starting in 2005. In case you missed some of her work, this index lists all of her poems that appeared in Wild Violet.
Vol. IV Issue 3/4 (Waking World) – Spring/Summer 2005
Vol. VII Issue 2 (World Voyage) – Summer 2008
On the Afternoon Before the Photographs
Vol. VII Issue 3 (Linked Lives) – Winter 2009
The Ice Maiden Mummy's 214th S.O.S.
In 2010, Wild Violet moved away from a quarterly publication schedule and, since then, has published on either a weekly or a monthly basis and sometimes, during National Poetry Month, a daily basis.
Someone Goes Over Old Love Letters – October 28, 2012
Late November (I) – December 10, 2012
Late November (II) – December 10, 2012
Now Let's Say – January 21, 2013
On the Afternoon the Geese Come – April 2, 2013
Geese at Midnight – April 16, 2013
April Fog – April 30, 2013
Photograph – June 11, 2013
Somewhere Near Vilna – June 16, 2013
I Think of My Grandfather – June 16, 2013
From the First Weeks in New York, If My Grandfather Could Have Written a Postcard – June 16, 2013
In Rexall's, Middlebury – March 4, 2014
Drifting – September 30, 2014
The Pearls – February 4, 2015
Each Night She is Like a Drowning Nymph – February 6, 2015
Violet Jelly – December 1, 2015
Late November – December 2, 2015
The Mad Girl Remembers Leaving the Old Year Behind in Madrid – November 5, 2017
In That Winter Meadow – January 21, 2018
Wanting Not an Abstract Horse – February 3, 2018
The Mad Girl Dreams of Houses Left Behind – January 6, 2019
That Month My Mother Begged to Wait with Her in the Dark – March 31, 2019
The Mad Girl Wants Only What Can't Stay – June 28, 2020
The Mad Girl Doesn't Care About Much But the Blues – June 28, 2020
Reading Norman Corwin Dies, 101 – June 28, 2020
The Mad Girl Could Be the Black Clothes in Her Closet – June 28, 2020
Alyce Wilson is the editor of
Wild Violet
and in her copious spare time writes humor, non-fiction, fiction and poetry and infrequently keeps
an online journal
. Her first chapbook,
Picturebook of the Martyrs
; her e-book/pamphlet,
Stay Out of the Bin! An Editor's Tips on Getting Published in Lit Mags
; her book of essays and columns,
The Art of Life
; her humorous nonfiction ebook,
Dedicated Idiocy: How Monty Python Fandom Changed My Life
, and her newest poetry collection,
Owning the Ghosts,
can all be ordered from her Web site,
AlyceWilson.com
. In late 2019, she published a volume of poetry by her third great-grandfather,
Reading's Physician Poet: Poems by Dr. James Meredith Mathews,
which also contains genealogical information about the Mathews family. She lives with her husband and son in the Philadelphia area and takes far too many photos of her handsome, creative son, nicknamed Kung Fu Panda.