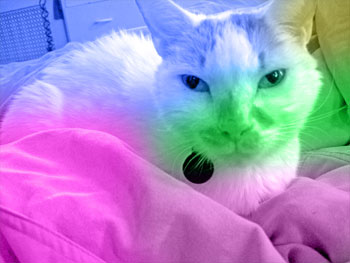 This weekend, my husband, who goes as Toanstation on his video streaming channel, is hosting a gaming marathon to benefit the Animal Coalition of Delaware County. You can watch the stream and donate here: https://tiltify.com/@toanstation/thank-you-acdc/donate. In honor of that event, our featured works all connect to animals.
Lyn Lifshin's "Wanting Not an Abstract Horse" deep dives into longing for a human-animal connection.
R. Steve Benson's poem, "First Fox Here in 30 Years!" celebrates a rare sighting in a suburban neighborhood.
Lisa Clark's "Me and Chickens (Or My Life Experiences with Domestic Fowl)" takes a personal journey, courtesy of poultry.
Leonard H. Roller's poem, "Octopus Love," explores the communication between animals and humans.
Alyce Wilson is the editor of
Wild Violet
and in her copious spare time writes humor, non-fiction, fiction and poetry and infrequently keeps
an online journal
. Her first chapbook,
Picturebook of the Martyrs
; her e-book/pamphlet,
Stay Out of the Bin! An Editor's Tips on Getting Published in Lit Mags
; her book of essays and columns,
The Art of Life
; her humorous nonfiction ebook,
Dedicated Idiocy: How Monty Python Fandom Changed My Life
, and her newest poetry collection,
Owning the Ghosts,
can all be ordered from her Web site,
AlyceWilson.com
. In late 2019, she published a volume of poetry by her third great-grandfather,
Reading's Physician Poet: Poems by Dr. James Meredith Mathews,
which also contains genealogical information about the Mathews family. She lives with her husband and son in the Philadelphia area and takes far too many photos of her handsome, creative son, nicknamed Kung Fu Panda.