Page 1 Page 2 Page 3 Page 4 Page 5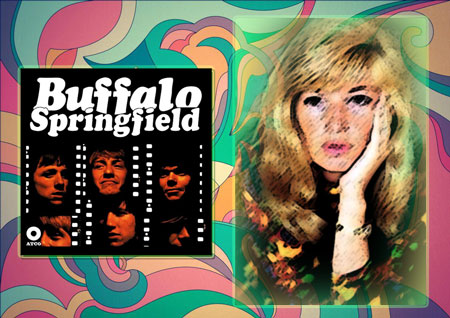 We saw one another, on and off, for about another month, until I just couldn't accept the terms, and she couldn't accept me not accepting them. Terms of not-quite-endearment.
I finally initiated a stupid fight that led, as I knew it would, to her ending it—something about my smoking pot in her apartment when she wasn't there—and that should have been that.
Almost. A couple years later, early October 1977, she called out of the proverbial blue (her words) and asked what I was up to. She had tickets to the Phillies-Dodgers' playoff game for the next day, a Friday. Up to that point, the Phillies had never won a pennant in my lifetime, and I'd suffered through their devastating final-month collapse in 1964. I couldn't say no.
Should have. First of all, the game went the way of one I'd attended in '64, which they lost in the 9th inning, during a horrendous 10-game losing streak that cost them the National League pennant. And at our game in '77, more of the same. After rushing in an ill-advised tryst before we left for the park (my emotions, yeah, I know, stupid) we sat in terrible seats in the left-field bleachers that weren't awful enough to keep Gretchen, me, and 63,717 other fans from watching our heroes collapse in the 9th, pennant again about to slip from their grasp.
The crowd, shocked by the Dodger onslaught that put L.A. a win away from the flag, fell as silent as that many people can, and the subway station was more of the same.
As we waited on the platform, I tried to drag some kind of conversation out of Gretchen. She nodded at my caustic cracks about the Phillies' defense, all the while looking at subway-wall graffiti as if it held some sort of hidden answer, or curse.
On the train, before it groaned into action, I took a sad shot.
"Want to maybe hang out next week? Catch a World Series game on TV, even if the Phillies aren't in it?"
"Man. I mean, I love to hang out with you, except, really, you don't hang. I just don't know."
The train lurched forward, I jerked back, grabbed a strap and considered trying one more time, but when I looked for her in the crowded car of Phillies' pallbearers, her blond hair, tattered jeans…nowhere.
I stood, falling back some as the train shuddered to a halt, and spotted a woman ascending the shadowy steps outside the train, up to the street, nowhere near Gretchen's stop, I told myself. She must still be on the train.
Page 1 Page 2 Page 3 Page 4 Page 5
Stuart Michaelson is a semi-retired journalist and Philadelphia native. He spent 22 years working on newspapers in the Philly area, Connecticut, and New Jersey as a reporter, editor, columnist, and supervisor, as well as more than a decade at TV Guide magazine, where he contributed to three books on television history. He started writing fiction in 2017, and had a short story published in 2018 in the Schuylkill Valley Journal. Apart from writing fiction, as well as part-time freelance non-fiction, he spends his time reading political and rock-music bios, listening to CDs, and watching old TV shows, ranging from Lost to such escapist fare as "Melrose Place."