Page 1 Page 2 Page 3 Page 4 Page 5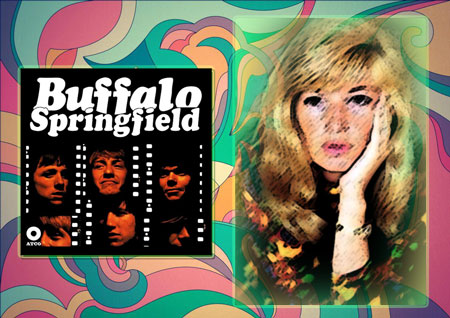 Being not totally the idiot Gretchen alleged, the first thing I did when I got home was not to reach for the dial. Got that number down, and the next day, made the call.
A few hours later, I was at her Broad Street apartment in Oak Lane, where all, living and otherwise, was welcoming. A black-and-white photo of Neil Young, walking in a snowstorm with a guitar case, was taped to her frig door. Our shared interests: the Phillies, rock-and-roll, and the same take on dress—jeans, T-shirts, sneakers, no makeup. Though she didn't embrace my love of beer and pot, she was exuberantly enthusiastic about sex, both in pleasing and being pleased. And while she also made it clear she wasn't into monogamy (two guys named Jack were "on-the-scene" or they "hung out" or something like that) things were so vibrant at the start that I told myself that somehow this was good. It meant we wouldn't need to "break up" if we were just "hanging out." (Right.)
The first couple nights I spent in that apartment were fantastic. Didn't know at first what was gonna happen in terms of the physical, until I returned to the kitchen from the bathroom after dinner and she looked at my legs, told me how skinny they were, shook my shoulders and said, "Yeah. You'll do."
I did. Deep into the night. At 24, how much sleep do you need? And physically, she was just plain fun. Light complexion, a face with slightly chubby cheeks, attractively so, and somehow in my enjoying that face we came up with an expression, "extra texture." Which she had.
My favorite times with her, cuddling and cavorting in an actual bed, with a frame—I'd never had anything other than a mattress on the floor since leaving my folks' home at 20—were in those early nights, watching lights from passing cars illuminating the wall, the ceiling, us, after lovemaking, joking about college, work (she was a grad assistant while chasing a post-grad degree), music, Dandy, and her family. Her parents were gone, and Dandy was their dog, and she had a sister.
At first, I was too caught up in all the happy hoopla to ask two questions churning in my head: Why so wild for Buffalo Springfield's debut, and what happened with her parents? I'd never known anyone who'd lost one, let alone two.
"Nowadays Clancy Can't Even Sing." That was her answer on the first one. "That song is amazing, and, if you think about it, ironic, too: Neil wrote it, but they wouldn't let him sing it, said he didn't have the voice of an entertainer. Nowadays, Neil Can't Even Sing. Hah!"
"But why big bucks, and so much more, for the first LP version, without the hit? Why'd you come traipsing over to me, a total, and, in all honesty, geeky stranger?"
"Because 'Clancy' should have been the hit, man! It actually was a single, before 'For What It's Worth,' but, well, the masses are asses, right? That album didn't need that Stills song. Neil is the man—even if they only let him sing two songs, and not his best ones, first LP. No wonder by the time they got around to Buffalo Springfield Again, he started coming in with his songs completed, all written, sung, and recorded. That way they couldn't mess with him."
"Flip side," I said, enjoying a generous headlight gleam across Gretchen's face and chest, "is that after the first album, they stopped playing as a band. Again, and the finale, Last Time Around, they did those like the Beatles did the White Album—almost like single artists, backing up each other's solo songs."
"Too much talent in the Springfield." She curled up against me, warm skin in the light and shadows. "Had to fall. But never failed."
Page 1 Page 2 Page 3 Page 4 Page 5
Stuart Michaelson is a semi-retired journalist and Philadelphia native. He spent 22 years working on newspapers in the Philly area, Connecticut, and New Jersey as a reporter, editor, columnist, and supervisor, as well as more than a decade at TV Guide magazine, where he contributed to three books on television history. He started writing fiction in 2017, and had a short story published in 2018 in the Schuylkill Valley Journal. Apart from writing fiction, as well as part-time freelance non-fiction, he spends his time reading political and rock-music bios, listening to CDs, and watching old TV shows, ranging from Lost to such escapist fare as "Melrose Place."