Page 1 Page 2 Page 3 Page 4 Page 5 Page 6 Page 7 Page 8 Page 9 Page 10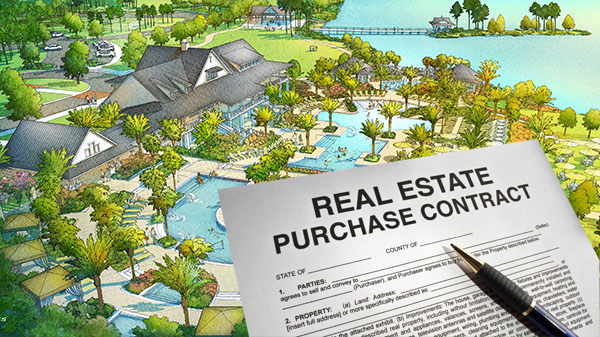 "But you told me to file the permit application!"
"I told you to file it. I didn't tell you to make yourself president. Well, now you're president, enjoy the responsibility!"
Etruscan Gardens was a subdivision of Venetia, a luxurious retirement community within Estates of Tuscany. At the guard booth they asked me who I was visiting; I sat in the car a little impatiently, still in disbelief I was having to duck out of the office yet again, while they called to confirm that Mr. Friedman was expecting a visitor. They raised the gate, and I headed up the driveway towards Etruscan Gardens. I came to a massive coral-red stucco building, projecting the image of a resort. Two old women passing through the lobby in white and turquoise blouses and huge earrings gave me radiant smiles, assuming I was here as a dutiful mensch to visit my grandparents; little did they know that I was here on business.
The cheerful woman behind the reception desk told me that Mr. Friedman was expecting me in the restaurant. He had just finished a round of golf and was having lunch. I strolled through a brightly lit hallway past some open seating just off the lobby. There was an old man sitting and reading the newspaper, wearing no eyeglasses, and another one two seats away, fast asleep. I saw a couple in their mid-sixties being shown to their room by a helpful attendant, possibly for the first time. I tried to imagine what was in their minds right now, having definitively left their homes in the outside world.
The restaurant was spacious like a hotel ballroom, with a massive back window looking out on the golf course, and a set of buffet tables set out on one side. There was hardly anyone seated — a couple of clusters of old ladies, and one gentleman sitting by himself, about my height, deteriorating skin, in a green shirt, several bites into an overstuffed melt. He waved to me, and I came over.
"I like to get here early," he grinned. "Avoid the rush." I tried to picture what a "rush" here might look like. "By the way, you're here as my guest, so feel free to have something from the buffet."
"Thanks, it's a little early for my lunch, though. So, I brought this consent for you to sign…"
"I insist," he repeated emphatically. "You're here as my guest."
I needed his signature, so off to the buffet I went. It was barely ten o'clock and I was truly not hungry and was not in the least tempted by the large brisket and corned beef sandwiches that were offered to me. I took a bowl of fruit salad and returned. When I returned, he looked at my choice with disapproval. I was worried that I had offended him by not fully partaking in the buffet, but thankfully, his ire was not directed at me. "They usually have cantaloupe in there," he grumbled. "Look at that. It's practically all honeydew and grapes. That stuff is practically water. You didn't see any cantaloupe up there?"
"I don't think there was any. I would have had some if there was."
"Of course you would have. Nobody in his right mind would avoid cantaloupe. Now, I understand you have some papers for me to sign."
"Yes," I took out the file. "I'm not sure how much Hank Himmelfarb told you, but…"
"Farb never tells me anything. He just told me some pisher was coming by with something to sign for Datura Holdings." He looked over the paper. "Well, pardon me, I see that this pisher is the president of Datura Partners IX!" He laughed and signed the paper. "So, let me ask you. What does Silverberg have you doing for him anyhow?"
"Himmelfarb's just having me help with a few matters on his behalf."
"No idea on the big picture?"
"No, they've been pretty secretive."
"That's par for the course with Silverberg. Very tight-lipped when he has something big in the works."
"Have you worked with him much?"
"Oh, we've been business partners since before you were born — maybe since before your parents were born. We had been in on some real estate projects in Atlantic City for a few years, and one winter Morty came down here on his honeymoon with his wife Rose, may she rest in peace. So I get a call from him — long distance. I tell him, what are you calling me from your honeymoon for? He tells me that it couldn't wait, he's seen the future. Truer words were never spoken. So he comes back from his honeymoon, tries to get me in on the project. I'm a little skeptical; I stay up in New Jersey. I know the neighborhood, I know the players, it's comfortable for me. But Silverberg just stays down here and, before you know it, he's already developed three properties, has four more in the works, and is living in a big mansion on Singer Island. Well, I saw that the train was leaving the station and got in on the next wave of developments as a silent partner. I thought about moving here, too, but it was only after I retired and my wife Sophie — may she rest in peace — passed away that I actually moved down. Of course, I've been out of the business for ten years now. I still invest with Morty on some projects, but that's just for fun, something extra for the grandkids."
He paused. "You know, our developments really created retirement as we know it, but Morty could never enjoy it for himself. I always said to him, what's the reward for working so hard and thinking so big if you can't enjoy some peace and quiet at the end of the day? Look at this!" He cast his hand over the buffet. "I wake up every morning, I go outside on my balcony and thank God that I have my health. I go downstairs to eat breakfast and read the paper. I play golf. I come back here and enjoy this nice lunch. Me, who grew up a poor kid in New Jersey, whose family came to this country with nothing. It's the real American Dream, kiddo." Friedman stopped suddenly, and stared towards the table of old ladies. His face became frozen with disgust. I looked over at them — all of their plates were piled high with cantaloupe.
Part Two
1
Hayley always felt troubled that Jacob didn't have much of a social life and was always willing to put herself — and by extension, me — out to give him some semblance of one. She had tried to fix him up with some friends of hers, but none ever went past the second date. This weekend we were meeting him for dinner. It was my first time to Miami since the bar exam. Palm Beach was mildly idiosyncratic, but Miami felt genuinely strange. In Coral Gables, where Jacob lived, all the streets seemed to be at irregular angles to one another, and they were lined with banyan trees, giving it a tropical, overgrown feel. We met him at a Thai restaurant just off Miracle Mile. With the election barely a week away, the conversation quickly turned towards politics.
"Your parents told me you're voting for Nader."
"Oh God, did they really call you about that?"
"Sure did. They're concerned that you're throwing your vote away, and they want your cousin Jacob to talk some sense into you."
"Are you actually going to?" she asked with a playful exasperation.
"I don't think so. They backed off the request when I told them I was voting for Bush."
Hayley laughed aloud. "That's brilliant! Where did you come up with that?"
"I didn't come up with that anywhere. I actually am voting for Bush."
"Really? Why?"
"Joe Lieberman."
"Are you kidding me? My parents are in love with him."
Page 1 Page 2 Page 3 Page 4 Page 5 Page 6 Page 7 Page 8 Page 9 Page 10
Aaron Sokoloff is an attorney in San Diego. His short story "The Red Panda" was published in Wild Violet in July 2017. He was the editor of The Brown Jug humor magazine, and his ranking of the entire Pink Floyd discography was published in Nerve.com under his pen name, "Aaron Sokolof." He wasn't just trying to be controversial by listing Atom Heart Mother at #3; that is actually his opinion. He is currently working on a biography of his brother entitled Other Peoples' Cars: The Life and Times of G-ron Sokoloff.