Page 1 Page 2 Page 3 Page 4 Page 5 Page 6 Page 7 Page 8 Page 9 Page 10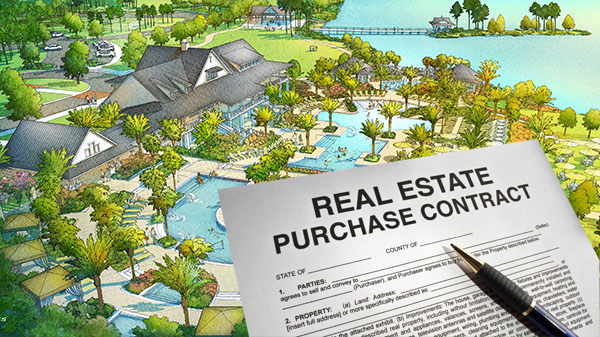 The reception was that night, at the country club in Estates of Tuscany where this branch of the Teitelbaum family lived. We arrived at the country club at about six. At the entrance was a big poster board of Josh in a tux, awkwardly holding an electric guitar — the theme of the Bar Mitzvah was grunge rock. I was surprised, he seemed a little young for the genre, but she explained his musical tastes were deeply influenced by his older brother's. Hayley took the Sharpie on the table and wrote some congratulations on both our behalf, while I looked for our name cards, which pointed us towards the Porno for Pyros table.
We lingered outside during the cocktail hour, eating miniature hot dogs. The party was in full swing by the time we entered the reception room. We were immediately assaulted by the Electric Slide. The dance floor was empty except for three girls from Josh's temple class, shaking energetically in short, metallic-colored dresses. The DJ's crew of men and women in gold vests and bow ties were at the Rage Against the Machine table where Josh's classmates sat, trying to coax some of the boys on to the dance floor. I was annoyed but not surprised to find that I was seated next to Hayley's older cousin, Jacob.
Jacob was, without a doubt, the golden boy of the Teitelbaum clan. He was on law review at Yale and after graduating had worked in the tax practice of one of the most prestigious New York firms, which, I had repeatedly been told, didn't even hire Jews until the seventies. He had moved to Miami a few years ago, largely to be closer to his elderly parents whose health was failing, a fact that gave him a sort of tragic dignity. His college semester abroad in Tel Aviv was legendary among the family, with added mystique by virtue of his having been within a few hundred yards of a café bombing. When I first was introduced to Hayley's family I was a little worried that I would be constantly compared to him, but I soon realized I had nothing to fear: nobody was compared to Jacob.
He had come alone. Jacob's bachelorhood was becoming somewhat of a concern for the family; he had never even had a serious girlfriend. For most of his adult life his parents dismissed any concerns with a cheerful superiority — there simply wasn't anyone worthy of their Jacob — but now, here he was in his mid-thirties, spending his Saturday sitting by himself at a Bar Mitzvah reception. Hayley suggested that he had internalized so much parental pressure not to date in the first two decades of his life, so as to not be distracted from his academic pursuits, that he had assumed that a sort of monkish existence was his station in life, and the recent family pressure to date must have been bewildering. When we reached the table he was already there, looking forlornly at his salad and dinner roll. When he noticed us he immediately stood up and, somewhat hastily, hugged Hayley, and gave me a limp handshake. The seating tags placed me next to him, so that he was awkwardly talking around me to Hayley all night.
"You know," he said to us, "these Bar Mitzvah themes are really ridiculous. What does Alice in Chains have to do with a religious ceremony?"
"My cousin's Bar Mitzvah a couple years ago had a James Bond theme," I volunteered. "It was okay, but I felt a little insulted that they put me at the Moonraker table."
Jacob continued, now looking just towards Hayley, "In Israel, nobody has these kinds of lavish Bar Mitzvahs. You go to temple in the morning, do the ceremony, there's a little reception afterwards, and that's it. Congratulations, you're a man, and oh by the way, here's your draft card. None of this conspicuous consumption." He then proceeded to continue in this mode, enlightening Hayley and, incidentally, me, as to the fundamental ridiculousness of Reconstructionist Judaism, why the Isle of Man was poised to surpass the Cayman Islands as the world's premier tax shelter, his deep-seated contempt for Ken Burns, something about index funds, why the electorate would never accept Joe Lieberman as Vice President, another gratuitous dig at Ken Burns, and why it is impossible to find a decent hotel room in Greece (not just difficult but impossible – it had something to do with unions). He became increasingly animated as the impromptu lecture went on – when the servers came by to take away the salad plates, he had barely taken a bite. Neither, I noticed, had Hayley, who listened to him with a fascinated expression. I found myself feeling an unexpected sensation of jealousy.
At the next break in the discussion – sometime after the main course – I excused myself and stepped out onto the balcony, looking out over the Estates of Tuscany. In the moonlight I could see a massive golf course, with rows of houses behind it, all with swimming pools lit up blue and turquoise. The last golfers had gone home hours ago, but the headlights of the security guards' electric carts still snaked around the course. It had rained here in the afternoon, and the air was moist and heavy. At the far end of the balcony, peering off into the distance, was Morty Silverberg.
I immediately became tense – I had no idea he was here. Hayley later explained to me that he was a business partner of Josh's father, and Jacob's firm did a lot of work for him, and he occasionally came to these family events.
He started talking, without looking at me. "You know, I originally developed this property. It was back in the seventies. The county was in a budget crisis and was divesting land. I could see…." He trailed off for a moment. "I could see that the West Palm Beach – Okeechobee corridor was close to saturation. There wasn't anything this far north yet, this was the next logical place for development. I built a bunch of condos," he pointed off in the distance, where the light of one of the security carts was just barely visible, "down where the fifteenth hole of the Medici Course is now. I sold it in 'Eighty-one, and they knocked the buildings down within six months, just as soon as they could get it all permitted. I knew this as the next frontier of development, but I couldn't conceive of anything like this. My God, look at the size of those driveways. When I was in my heyday, we were selling retirement, tranquility, rest at the end of a productive life and a long career. Now, all anyone's trying to sell is luxury, glamour and exclusivity." He kept his gaze outwards. "And where is home for you?"
"I live in Renaissance Center."
"Ah, Renaissance Center. We'll see how that works out. History isn't on your side. I respect your choice, though. You must be new to the area."
"I am. I just came down here from New York. I'm from Long Island originally. My name's Nathan Alterman, by the way."
I extended my hand. Thankfully, he shook it. "Morty Silverberg. Nice to make your acquaintance." He dismissed me with a slight nod and turned back towards the golf course, watching the lights of the security carts disappear into the night. I left the old man to brood over his former kingdom and returned inside, where middle-aged aunts and uncles were celebrating Josh's rite of passage by dancing awkwardly to Puff Daddy. I made brief eye contact with Ava Roth, perched regally at the Nine Inch Nails table next to an empty chair, and started back towards my seat, only to see that it was now occupied by Jacob, who was still regaling my fiancée, his salmon entree untouched.

3
That Monday I came in two hours earlier than usual to make progress on reviewing documents for the main project I had been working on lately – our client was selling a massive tract of undeveloped land somewhere in the west part of the county. The chain of title was byzantine. The Seminoles formally claimed the land until the Fifties, and since then it had gone through seventeen owners, none of whom apparently saw fit to build anything there. Many of these owners seemed to be arms of the same octopus – in a six-month period in 1971, it was transferred to Lancaster Partners I, LLC, and then to Lancaster Partners II, LLC, and then to Lancaster Partners IV, LLC. I noted that Silverberg Holdings IX had held the property for three months in 1982 and then again, briefly, in 1990.
I was about halfway through the transfer documents from Lancaster Partners XII LLC to Lancaster Partners XIII, LLC when one of the partners, Ron Clyde, came into my office. "Alterman," he said with a note of exhaustion, "it's pencils down on the Royal Palm deal. One of the buyer's limited partners got cold feet over the weekend. Everything's on hold until the business principals can sort it out."
"Really? What happened?"
"I don't have visibility into that. I'll let you know when I hear more."
Page 1 Page 2 Page 3 Page 4 Page 5 Page 6 Page 7 Page 8 Page 9 Page 10
Aaron Sokoloff is an attorney in San Diego. His short story "The Red Panda" was published in Wild Violet in July 2017. He was the editor of The Brown Jug humor magazine, and his ranking of the entire Pink Floyd discography was published in Nerve.com under his pen name, "Aaron Sokolof." He wasn't just trying to be controversial by listing Atom Heart Mother at #3; that is actually his opinion. He is currently working on a biography of his brother entitled Other Peoples' Cars: The Life and Times of G-ron Sokoloff.