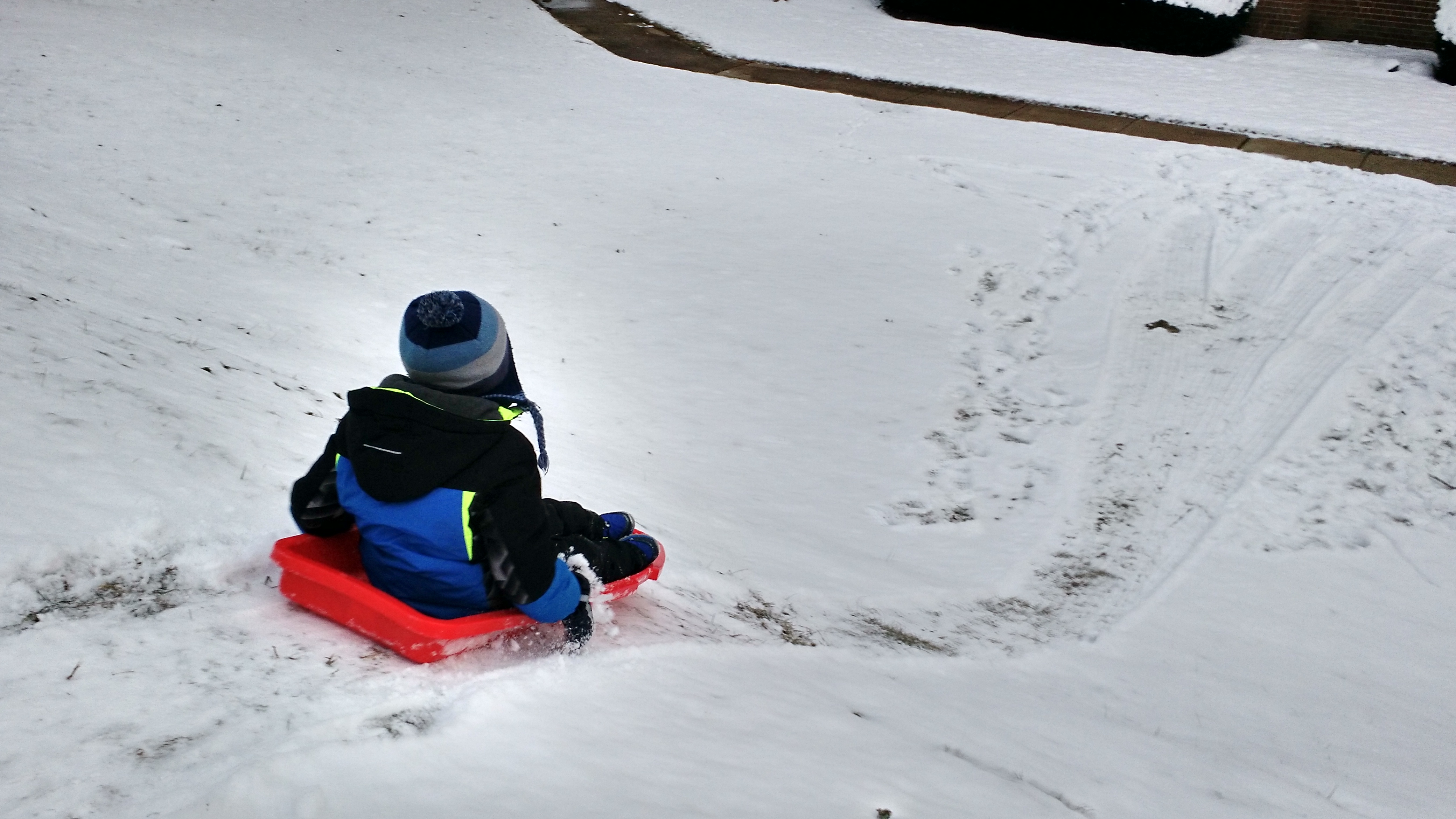 Winter came quickly here in Philadelphia. The week before Christmas, dried leaves still blew around our browned grass. In the past few weeks, snow has enshrouded our area, leading to delays and cancellations, but also sled rides and winter reflection. This week's contributors examine that turn of the seasons into full-fledged winter.
In "Tonight It Looks Like Someone Forgot to Turn Off the Lights" by Jim Zola, winter makes a father contemplate past and future.
"In That Winter Meadow" by Lyn Lifshin paints a vivid landscape of the change of seasons.
"December Night" by Anthony Botti depicts that moment as a winter storm moves in.
Alyce Wilson is the editor of
Wild Violet
and in her copious spare time writes humor, non-fiction, fiction and poetry, keeps
an online journal,
and is working on a book,
Belated Mommy: How to Cope With Being an Older Mom.
Her first chapbook,
Picturebook of the Martyrs
; her e-book/pamphlet,
Stay Out of the Bin! An Editor's Tips on Getting Published in Lit Mags
(which she plans to update this year); her book of essays and columns,
The Art of Life
; and her humorous nonfiction ebook,
Dedicated Idiocy: How Monty Python Fandom Changed My Life
, can all be ordered from her Web site,
AlyceWilson.com
. She lives with her husband and son in the Philadelphia area and takes far too many photos of her handsome, creative third grader, nicknamed Kung Fu Panda.