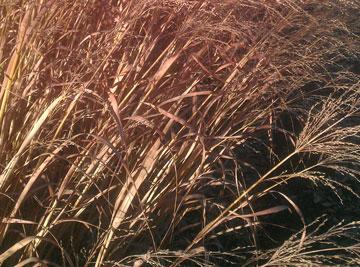 As this week's contributors show, beauty is all around you, should you only look.
Donald Gaither's haiku, "Duet," provides a succinct look at a luminescent moment.
David Filer's prose poem, "Mine," reflects on everyday poetry after a chance discovery.
Ho Cheung Lee's concrete poem, "Follow the Flow," pays tribute to a master of calligraphy.
Alyce Wilson is the editor of
Wild Violet
and in her copious spare time writes humor, non-fiction, fiction and poetry, keeps
an online journal,
and is working on a book,
Belated Mommy: How to Cope With Being an Older Mom.
Her first chapbook,
Picturebook of the Martyrs
; her e-book/pamphlet,
Stay Out of the Bin! An Editor's Tips on Getting Published in Lit Mags
(which she plans to update this year); her book of essays and columns,
The Art of Life
; and her humorous nonfiction ebook,
Dedicated Idiocy: How Monty Python Fandom Changed My Life
, can all be ordered from her Web site,
AlyceWilson.com
. She lives with her husband and son in the Philadelphia area and takes far too many photos of her handsome, creative third grader, nicknamed Kung Fu Panda.