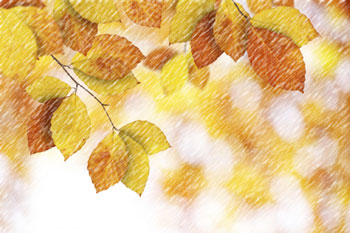 Fall, everything is turning yellow and golden.
No wind, Indian summer, bright day,
wind charms with Indian enchantment,
last brides before winter snow,
grass growth slows down,
bushes cut back with chills,
haven of the winter, grows legs,
learns baby steps, pushes itself
up slowly against my patio door,
and says, "soon, soon, I'll be there."
Winter is sweeping up what's left of fall;
making room for shorter days, longer nights.
Echoes of a new season.
---
Hear the poet reading his poem on YouTube. An embedded version is below.
Michael Lee Johnson is a poet and freelance writer from Itasca, Illinois. Michael has been published in over 23 countries. He is also editor/publisher of four poetry sites, which can be found at his Web site:
Poetryman.Mysite.com
. His published works can also be found there. His books are available
on Amazon.com.
You can also now
watch him on YouTube
.