Page 1 Page 2 Page 3 Page 4 Page 5 Page 6 Page 7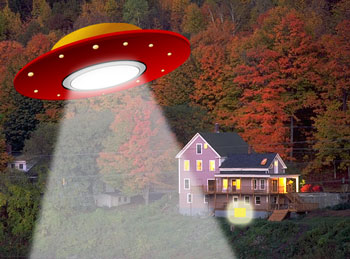 Louis Pickett had finally, after years of carefully saving his money, attained the status of home owner. The house was a small Cape Cod in a neighborhood changing demographics; Jewish and Italian ladies dying or leaving for nursing homes and middle-class blacks, Hispanics and single WASP women moving in. Louis' house sat on a corner on a large lot backing up to woods.
His first action after settling in was to erect bird houses on high poles. Possibly he could prevent the squirrels from reaching them, though he doubted this after watching an Animal Planet show on highly intelligent creatures. Female squirrels were in the top ten. As he'd feared, they were into the bird houses within a day.
While Louis anticipated spending his weekend building a better squirrel-proof bird house, the phone rang. Annoyed, he picked it up and barked hello.
"Helloooooo, Louis," trilled a chipper voice he instantly recognized as that of Melissa Banks, a fellow teacher at the high school where he taught math. He shuddered. Something about her filled him with dread. Usually, if he saw her coming, he would duck out of sight.
"Um, hi," he muttered.
"Just wanted to remind you that you're assigned to bring a dessert to the party!"
Damn! He'd forgotten. The faculty Halloween party at the Croushores' he'd somehow gotten himself involved in. Jack Croushore, the burly wood-shop teacher, and his speech-therapist wife Aileen loved to entertain and show off their sprawling home, which Jack was always adding onto. There would be the usual tour, where everyone was expected to ooh and aah, then forced conversation with the haggle of single teachers who, Louis knew for a fact, had not yet figured out if he was gay or a weirdo, because he never asked any of them out. He wasn't gay, and if he was a weirdo, so be it.
"What time does it start?" he asked through gritted teeth.
"Eight o'clock," said Melissa, "and don't forget to come in costume!"
Damn! What a barbaric ritual. It reminded him of Black Death parties during the Middle Ages.
"Well, see you then," he muttered and hung up before she could drag him into something more. He pictured her pear-shaped, flabby body and shuddered.
He shuddered, in fact, at most close social contact. Why couldn't people just leave him alone, as long as he did his job, which he believed that he did reasonably well?
Now he needed a dessert of some kind and a costume. Grumbling, he managed to locate an old brownie mix in the cupboard and after getting this into the oven, remembered he had junk from his college days in a box in the basement. In it was a black yarn wig he'd once worn to a party, made by his friend Martin's girlfriend. Suddenly, he felt a lump in his throat. Martin had died in a freak accident, diving into a lake. Louis had never been as close to anyone since. Could he bear to wear the thing? Well, it was either that or spend his Saturday fighting mall traffic, so he headed down the basement stairs.
Half of the basement had been finished by the former owners, the walls covered in a depressingly dark "wood" paneling, the floor tiled with 1980's speckled linoleum. The furnace squatted in the center like Jabba the Hutt with regular basement beyond that — concrete block walls and gray cement floor. As Louis headed in that direction, he suffered one of those strange little chills his sister claimed meant that "something is going to happen." Whatever the case, he made a mental note to do something about this end of the basement sometime. Maybe fix up the whole thing, whitewash the walls, lay down some modern tile. He found the box on metal shelving, pulled out the wig and figured he'd go as a Rastafarian. That would have to do.
Page 1 Page 2 Page 3 Page 4 Page 5 Page 6 Page 7
Margaret Karmazin's credits include 140 stories published in literary and national magazines, including
Rosebud, Chrysalis Reader, North Atlantic Review, Mobius, Confrontation, Pennsylvania Review and Another Realm.
Her stories in
The MacGuffin, Eureka Literary Magazine, Licking River Review
and
Words of Wisdom
were nominated for Pushcart awards. Her story, "The Manly Thing," was nominated for the 2010 Million Writers Award. She has had stories included in
Still Going Strong, Ten Twisted Tales, Pieces of Eight (Autism Acceptance), Zero Gravity, Cover of Darkness
and
M-Brane Sci-Fi Quarterlies
#2 and #4, and a novel,
Replacing Fiona,
published by
etreasurespublishing.com
.