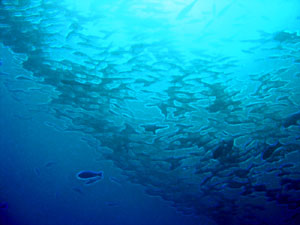 Nora, there is no artifice here, no court-martial,
no foot soldier, no sailor's boot to smite my lady's womb.
O rose, O love of my life, do not undo me
with your chagrin, your concepts of nothingness.
For no other reason than you, for no other cause
than I love you, shall I sail the hopeless
and indivisible oceans. O punish me, love,
take my lowly heart and submerge it in salt water.
In the midst of all the enemies of loving, in this
crisis of storms, where fiend is friend, and friend is woe,
I will worship you as though it were my last day.
Take what is rightly yours, and raise the oceans
against me, there is no artifice here, only goodness,
the raucous, the rowdy, and impending loss.
Mark A. Murphy was born in the United Kingdom in 1969. He studied philosophy as an undergraduate and poetry as a post-graduate. His first full-length collection, Night Watch Man & Muse is pending from Salmon Poetry (Eire) early in 2012. His work has been published in publications all over the globe.