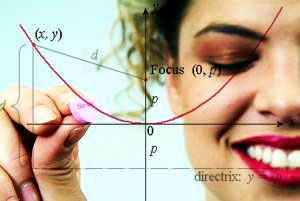 Pendulum Data
Expressionlessmotionless
Residual plot
Instruction
For Naught.

Function of 'Y'
Parabola shifted
Her horizontal heart
Lifted.

See Figure Twenty-One
Your graphic technique
Transformational leak.

A Data Analysis
The object has freely fallen
In chapter one —
What will we do?
Obviously
We will wait for it to land
In chapter two.

Sin One
Metric function to isolate
The sine of both sides
Fate.

Set Nine
In the variable domain,
My re stricted
Lane.
Peter Vetrano began writing poetry in 1970 after reading Dylan Thomas' "Do Not Go Gentle Into That Good Night" for an English class. He counts among his favorite poets Basho, Peter McWilliams, Richard Diem, Gary Edwards and Paul Lowney, who in his Big Book of Gleeb wrote one of Peter's favorite verses: "I've just filled my swimming pool with pirannah fish . . . If I don't swim there anymore, the pirannah fish will die." In describing the reason for his writing, Mr. Vetrano quotes from Tennyson's "Charge of the Light Brigade": "Theirs not to make reply, theirs not to reason why, Theirs but to do and die."