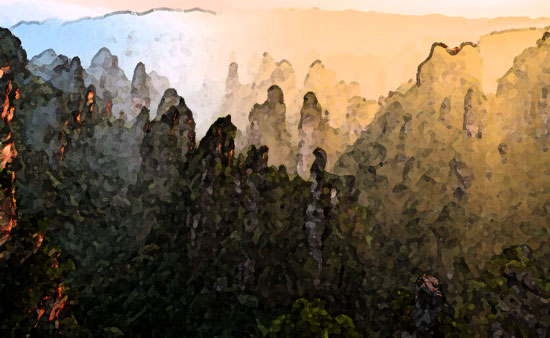 By Chinese Poet Yuan Hongri
Translated by Yuanbing Zhang
Open the eyes of your soul
and you will encounter your many souls
In timelessness, as if the sun and moon never set or rise
The world is only a book, phantom-like
The soul an invisible muse
Before the words were born, you were a giant
From the kingdom of gold who know not yourself.
灵魂是隐形的缪斯
睁开你的灵魂之眼你将看到无数个自己
没有时光之飞逝犹如日月从未落下与升起
世界只是一部幻影之书而灵魂是隐形的缪斯
在词语尚未诞生之前你曾是黄金之国的巨人不知何谓自己
Yuan Hongri (born 1962) is a renowned Chinese mystic, poet, and philosopher. His work has been published in the UK, USA, India, New Zealand, Canada, and Nigeria. His poems have appeared in Poet's Espresso Review, Orbis, Tipton Poetry Journal, Harbinger Asylum, The Stray Branch, Acumen, Pinyon Review, Taj Mahal Review, Madswirl, Shot Glass Journal, Amethyst Review, The Poetry Village, and other e-zines, anthologies, and journals. His best known works are "Platinum City" and "Golden Giant." His works explore themes of prehistoric and future civilization. About the translator: Yuanbing Zhang (b. 1974), is a Chinese poet and translator, who works in a Middle School, Yanzhou District, Jining City, Shandong Province, China.