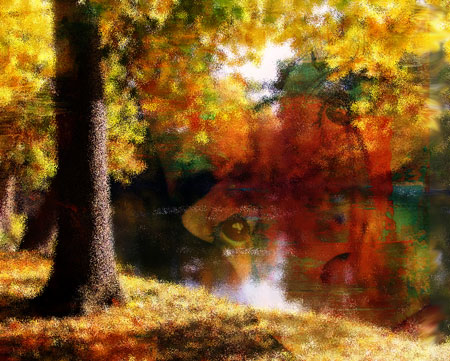 You squint the way one eye still aches
was shaped by rising water
as it flattens out in the silence
that wants you to make good
without asking why or what for
–it's how moonlight works, half
disguised as tears to soften the ground
half as a sea that long ago left
all these bottom stones uncovered
as the mist where their breath used to be
–somebody owes them all something
though you come by to pay down one
that still has its arms around you
is pulling you closer to shore
by wiping the foam from your lips
–you darken the Earth to get a better look
and with child-like fingers count out loud
the letters in her name.
Simon Perchik is an attorney whose poems have appeared in
Partisan Review, Forge, Poetry, Osiris, The New Yorker
, and elsewhere. His most recent collection is
The Osiris Poems
, published by boxofchalk (2017). For more information, including free e-books and his essay titled "Magic, Illusion and Other Realities," please visit his website at
www.simonperchik.com
. To view one of his interviews please follow this link:
https://www.youtube.com/watch?v=MSK774rtfx8
.