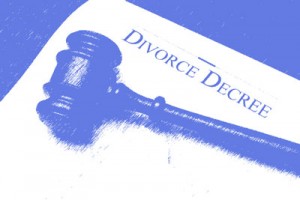 "We can't help you, sir."
The smartly-dressed paralegal's smile was fixed as she rose to show the conversation was over.
Kemp resignedly gathered up his files and walked out past a sign reading "Discount Divorces. Egress for Less!!"
Inside, he fretted.
How difficult could it be?
It was an uncontested divorce, no custody disputes. . .
"And, heaven knows," said Jillian, ever mischievous, "we won't be fighting over the furniture."
Kemp ignored her and kept turning the matter over in his mind.
Nothing hard. Just one unusual factor.
"Oh, yes. Just that itty-bitty bump in the legal road."
Kemp pressed his lips together, twisting away at his wedding band. He'd found a miserably spelled and pornographic love letter from Chuck Henderson in Jillian's desk. Enough was enough.
He kept walking, hitting every divorce mill along the way, talking to anyone who would listen.
Responses varied, and Jillian had a cherry-on-top snark for every one of them:
"But it isn't necessary."
"Oh, but it is," whispered Jillian.
"Is this a joke?"
"Obviously, she doesn't know you," said Jillian.
"Go away,"
"Now you know how it feels."
Kemp roamed downtown streets until he caught sight of a handwritten sign in a narrow window.
"We do divorces. All kinds. Even yours."
It was the one true word. The half-hidden door led Kemp into an old record store. The long space was currently filled with para-professionals in matching blue jackets, toiling away at mismatched desks.
"Ah, Mr. Kemp. Sit down. You have an unusual case?"
The man was older, with grey hair and eyes. His name was Mr. Selwyn.
"Yes. I'd like to divorce my wife. "
"Over a semi-illiterate golf pro with a bad moustache," groused Jillian. "OK. And the pool boy with the limp."
"But there is an impediment? To the divorce?"
"Well, yes. Jillian, you see. . . Jillian is. . . ."
Mr. Selwyn waited patiently.
"Oh, spit it out, willya?"
"Dead. She's dead. Aneurysm. Last March."
Mr. Selwyn stared into the distance, tapping his fingers lightly on the desk.
"Your wife is deceased and you wish to divorce her?"
Kemp nodded hopefully.
"Postmortem family law is sticky. The paperwork is $10 extra, I'm afraid, and you have to meet certain criteria."
"He's pulling your leg. Enjoying himself." Suddenly, the voice was less female and playful.
Tired of her, and tired of himself, Kemp handed over the cash.
Mr. Selwyn continued briskly.
Julie McNeely-Kirwan has been published in Sanitarium, Writer's Digest's "Show Us Your Shorts," Ellery Queen's Mystery Magazine, Overtime, and the online magazine Every Day Fiction. She has lived, variously, in San Francisco, Madison, and Los Angeles, with shorter stints in Grand Forks and Davis. Julie has been an intern, a paralegal, a government test subject, an assistant editor on a gambling newsletter, a legal editor/proofreader, a pharmaceutical analyst, and a litigation investigator. She has a Master's in Political Science. Currently, she lives in Phoenix and works as a public utilities analyst, also acting as Director of Entertainment for her parents: Mac, 92, and Marilyn, 90.