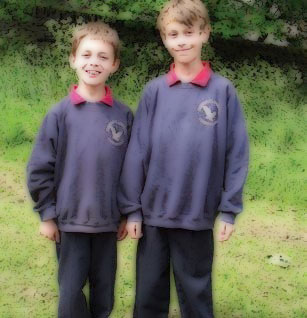 — for Ralph
Half past seven. I wake from a dream that brought
back everything, get up in silence to sun
on the calla lily in the vase, a single beam assaulting
the swirled cup. All last night I slept
in fits and starts, curled up
like a leaf into myself after learning
that you were gone, how the shared fact
of us in childhood was now buried. Yesterday
pent up in this apartment, snow skimmed past
the windows on horizontal waves veiling
the loss that lingered, drifts piled up
on the front steps under the high wind. Even
the February air scraped
under the peeling windowsill.
How did our knot
in adolescence wiggle loose,
as we separated
for college, writing letters at first,
then phone calls at Christmas, and in the last
few years just Facebook posts? Fixed
in place on that prep school campus, we left
our young lives undisturbed. There
we found in the great books what held
the key to be somebody else, to push forward
at all costs, counting the paces we put
between ourselves and the hometown
where we never fit in. On this timid
morning bleached light skids
across the length of the room
into each corner. Watching
the last light
leave the windows, I see more clearly, resist
nostalgia. Instead
imagine our mature years apart,
trying adulthood out in different cities. Alone
on this late afternoon, the narcissus bulbs
planted last month in clay pots
are splitting open, forced out into life.
Anthony Botti's poetry has appeared recently in Comstock Review, The MacGuffin, Cider Press Review, Caveat Lector, Clark Street Review, Old Red Kimono, Tiger's Eye, The Rockford Review, and Peregrine. He lives in Boston with his partner and their pug, Ernie, where he works in health care management at Harvard University.