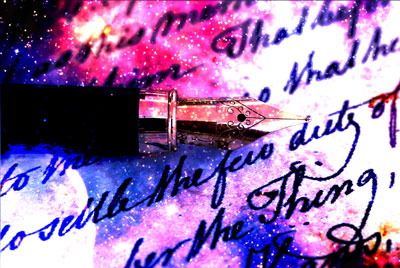 Its use is not a burden but a clue
There's something after it, or me, or you.
Rhyme can also make hot arguments
Hop along, less hot, or harsh, or sad;
Or, bind some disparate thoughts, as if they had
A common quality of resonance.
Young boys may have their soldiers, girls their dolls,
But plastic playmates make for lonely souls;
Twins have each other, though, and the delight
Of tickling each other's feet all night,
Even the thought of which might be enough
To thwart, in part, the flesh-inflicted curse
Suggesting things are here to share, like love,
A night, a couplet, or the universe.
Widely published both stateside and abroad, James B. Nicola has several poetry awards and nominations to his credit. His nonfiction book,
Playing the Audience
, won a Choice award. First poetry collection:
Manhattan Plaza
, 2014, available at
sites.google.com/site/jamesbnicola
. Second collection:
Stage to Page: Poems from the Theater
, to appear in June of 2016. A Yale grad and also a stage director, composer, lyricist, and playwright, his children's musical,
Chimes: A Christ­mas Vaude­ville
, premiered in Fairbanks, Alaska, where Santa Claus was in attendance on opening night.