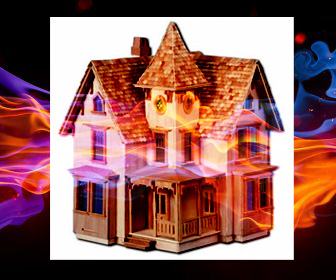 A doll's house on the street of my mind,
its tiny curtains drawn, the rooms dark and dusty,
the finger-sized furniture tipped over
after what appears to have been a drunken rage.
And with no sign of its glassine-eyed occupants,
the little back door kicked in, or nudged by a mouse,
the fourth wall missing in this theatre-of-play,
revealing a family's unspeakable secrets.
And in its homey plastic kitchen, a wisp of smoke.
A fire coming. A cleansing fire.
Pushcart nominee Bruce McRae is a Canadian musician with over 900 poems published around the world, including Poetry.com and The North American Review. His first book, 'The So-Called Sonnets', is available via Silenced Press and Amazon. To see and hear more poems go to 'BruceMcRaePoetry' on YouTube.