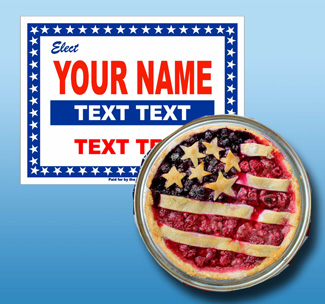 I can make a difference in this town,
she told friends. They were encouraging from the start,
pleased by her omission of the words
"I believe,"
her phrasing of desire (and ambition) as fact.
Yes, this was to be her time, of that they were sure.
They remembered the many ways,
large and small,
that she had helped them,
the good she had ushered into the world.
How she located a shelter and then a new home
for Marie,
who for years had been unable to relinquish the fists
and the honey tongue of Caleb.
How she decorated Stefan's studio apartment on thrift shop scavenging.
As if from a magazine!
How she made sure that Markus received his disability payments
and later that he received his meals and care … until the end.
They remembered her organizational skills and collegiality
and nodded and smiled at her over cappuccino and croissants.
She had lived her entire life here, except for a brief stint in law school
at the state university. She knew nearly everyone; everyone knew her.
She greeted folks by first name or last with a title;
she always knew which.
She could be at the diners when they were the most crowded.
She wouldn't need to research the favorite local fare;
she knew what it was and enjoyed it herself.
She could inquire after the health of parents,
spouses, and children without prompting by an eager, underpaid
assistant or intern. This was her world, and here she had been content.
She readied her platform with typical gusto and restraint.
It was to be based on fiscal prudence and civic concern.
Not the most original of approaches,
she admitted to these same friends at their next brunch,
but I will breathe new life into the platitudes.
I know that we can keep the central library open,
even extend the Saturday hours, without raising taxes.
There will not be bile heaped upon the teachers' unions,
and yet there will be teacher accountability. There has to be.
She conveyed these messages to her friends who murmured approval.
And one day walking home from work in what passed for a skyscraper in
this town although the heavens towered far above and were not scraped at
all today but were streaked with violet and silver and the wind blew used
car sales flyers across the plaza and she hurried to escape the drear into
her slim-fronted townhouse, she knew she couldn't do it. She couldn't
transition from brunch table to back room. She didn't have the right
connections forged at the right schools. She didn't have a rolodex
with the right names. She didn't have a light touch with donors;
she hated to grovel. Most of all, she hated to press the flesh,
work the room, kiss the babies, smile into the cameras.
Who had she been kidding with this pie-in-the-sky dream?
She placed her keys in the bowl on the vestibule table, pleased by the lack
of mirror above so that she wouldn't have to see her graying hair which
she refused to dye and for the lack of prying eyes which sent her into
jitters and would follow her if she refused to let go of the pie which her
mother had warned her against and which now called out to her from the
refrigerator. Cinnamon apple, to be precise, purchased from the bakery
downtown. And although her figure was still trim, tonight, with its
demons of celestial pie relinquished, would not be a night of moderation
of earthly pie. There might even be vanilla ice cream involved.
And she knew that there were still other matters the prying eyes
would uncover that were best left unexposed, ones that an accomplished
middle-aged woman couldn't bear to face and which would not survive
ruthless scrutiny. And though she was weary of being the woman in the
background of the photograph who could always be depended upon
for the correct fact sheet, who had read up on every issue at hand,
who would remain obscure to the headline readers if not to the wonks
aware of the machinations behind the scenes, she was grateful still
for the affection of friends, who would surely understand her decision,
and for the years, out of the limelight and in the quiet, remaining
to her.
Yermiyahu Ahron Taub is the author of four books of poetry,
Prayers of a Heretic/Tfiles fun an apikoyres
(2013),
Uncle Feygele
(2011),
What Stillness Illuminated/Vos shtilkayt hot baloykhtn
(2008), and
The Insatiable Psalm
(2005). His poems have appeared in numerous publications, including
Eclectica Magazine, Flutter Poetry Journal, Forverts, The Lake, Prairie Schooner, Pyrokinection
and
The South Carolina Review
.
Tsugreytndik zikh tsu tantsn: naye Yidishe lider/Preparing to Dance: New Yiddish Songs
, a CD of nine of his Yiddish poems set to music by Michał Górczyński was released on the Multikulti Project label (
www.multikulti.com
). Taub was honored by the Museum of Jewish Heritage as one of New York's best emerging Jewish artists and has been nominated four times for a Pushcart Prize and twice for a Best of the Net award. He recently completed an artist's residency at the Virginia Center for the Creative Arts (VCCA). Please visit his web site at
www.yataub.net
.