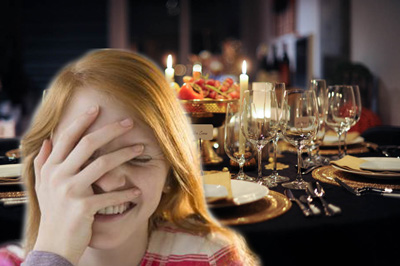 From the day they first met in their dorm room, Arless Stanford adored her roommate. Miranda Bridgewell, with her bubbly personality and generous heart, adopted shy, awkward Arless, who blossomed under the unaccustomed attention. Away from Detroit and a high school hierarchy in which she stood somewhere between the Untouchables and the Neutrals, Arless came out of her shell and followed Miranda into the world of the Specials. If Arless sometimes felt Miranda was a little too energetic, loud and demanding of attention, Arless saw it as her own personal failing such opinions could occur to her. Miranda was everything Arless had ever wanted to be.
Amazing things happened to Arless with Miranda as her mentor. For the first time in her life, Arless felt she could go anywhere, do anything, as long as Miranda was with her to open the previously locked doors. Her new brave soul took risks. In the three months between orientation and Thanksgiving break, Arless's long red hair went from a utilitarian braid to a short, chic cap of curls, wine became her drink of choice and she regularly stayed up past midnight. A small flower tattoo bloomed at the nape of her neck. Her minimalistic conversational habits were harder to change, but she worked hard to mimic Miranda's style. Even though Arless limited herself to safe declarations — the longest of which was "Hi, I'm Arless, Miranda's roommate" — she was still speaking volumes more than she had in her old life and people started responding. She was becoming somebody.
Overcoming her introverted nature and reshaping her personality was hard for Arless, but overcoming her lack of funding was harder. Miranda Bridgewell's family wintered in Miami, spent summers in Delaware and frequently visited their villa in Tuscany. The Stanfords lived every day in Detroit. What money they had came from bi-weekly paychecks and disappeared into rent and high-mileage used cars.
"Beggars can't be choosers," Arless's mother would say when Arless complained about wearing her cousins' hand-me-downs. Those four words made Arless's stomach churn. In her mind, they summed up her parents' general attitude toward finance:  anything free is good. So what if your 'new' clothes arrive stuffed in paper bags and show the wear your three older cousins inflicted on them? If Arless complained, it was always the same response: "It's high school, Arless, not a runway. Beggars can't be choosers, you know."
"We are not beggars!" Arless yelled at her mother one day in a rare display of anger. Mother and daughter stood looking in the closet door mirror at freckled, red-haired Arless who was wearing a new-to-her purple sweater and red jeans that hit an inch above her ankles.
"It's just an expression, Arless," her mother said defensively. "We do the best we can, you know."
No you don't. Arless thought, even as she apologized. You don't, but I will.
Arless planned her transformation from invisible to extraordinary for a long time, and her grant-funded college years were her ticket to a new life. A random assignment of roommates delivered Arless into Miranda's world, kick-starting Arless' plan. She spent every free moment emulating her new best friend.
The Bridgewells hosted a large family party every Thanksgiving at their oceanfront estate in Rehoboth Beach, Delaware. Arless was trying to wrap her mind around the concept of Thanksgivings in Delaware and Christmases in Miami when Miranda asked her to come along for the weeklong break. Arless immediately said yes. She told herself her parents would understand why she couldn't pass up Miranda's invitation even though it meant leaving them alone on Thanksgiving.
"I'm flying first class, Mom!" Arless gushed in their weekly phone call. "Miranda's dad is sending a limousine to pick us up at the airport in Philadelphia and drive us to their estate on the ocean. They have a compound there, Mom! Only rich and famous people have estates and compounds!" Her mother's response was lost to Arless who switched over to an incoming call from Miranda.
As November neared and her time away from her parents lengthened, Arless began to feel a little guilty but did not change her mind about deserting her family for the Bridgewells. She told herself her parents had to know their dull Detroit life was the reason she had left home in the first place. Her parents were boring and unimaginative, and Arless was tired of being the product of her family and their home. The whole point of going away to college was to reinvent herself, and that was just what she was doing, thanks to Miranda.
~~~
On the Monday before Thanksgiving, Arless and Miranda shared the limousine ride to Rehoboth with Miranda's brother, Brandon, and his girlfriend, Ruby, who had flown in from Atlanta an hour earlier. During the two-hour ride to the Delaware shore, Brandon and Miranda regaled Arless and Ruby with descriptions of family members and stories of Thanksgivings past. Brandon did impersonations of various family members: a dotty mother, a blustery father, rowdy cousins and tipsy uncles. Miranda told him he was being mean and then launched into her own monologue about aunts who tried to one-up each other with new martini recipes and engaged in a ritual argument over their favorite fashion designers.
Cheril Thomas lives and works on the Eastern Shore of Maryland. Her non-fiction work has appeared in Municipal Maryland Magazine. After many years of writing fiction and collecting rejection notices as a hobby, she is pleased to announce that her short stories will appear in Digital Papercut Literary Journal in 2014, as well as in Wild Violet. All credit for these miracles go to a shaggy dog named Gracie, who keeps watch during writing hours and periodically naps on the laptop keyboard.