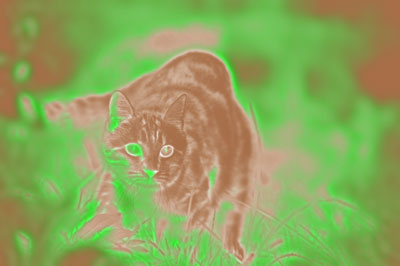 Catherine's husband, Douglas Hewitt, had been famous in scientific circles for being a boy genius. He was still a genius at forty-five, though now no one made a fuss about it. In fact, his current work was a secret from the general scientific pool. For the past six years, he'd been working exclusively for Rhys Milestone, the British billionaire. The personal goal of Douglas's employer was to be the first layman in space using his own ship. He claimed that he wanted to take tourists to space, even to setting up "space hotels," but from an occasional comment from Douglas, Catherine knew there was way more than just this.
Now and then Douglas contributed a brilliant article to some prestigious scientific periodical on a subject unrelated to this project and had garnered some attention with one in New Journal of Physics. Beyond that, he had little interaction with the outside world.
Neither, for that matter, did Catherine. Since her husband's work was so sensitive, she felt restricted in her socializing. She had to be careful not to let any information slip, so out of concern about this, she spent most of her time alone, and there was a lot of it since Douglas worked obsessively.
However, there was one living being that she did talk to about it, since he was highly unlikely to spread the information, being that he was a cat and basically mute.
Only one time had she heard him speak. Shortly after acquiring him, she could not locate him anywhere in the house and only after several hours did she hear a tiny meow issuing from a closet. Apparently, he could meow when desperate, but never again had he been desperate.
They named him Brodsky after Stanley J. Brodsky, one of Douglas' favorite physicists. Brodsky, a gray and black striped, domestic short hair, had appeared outside their back door, pacing the deck, one late summer day nine months earlier.
"Oh, for heaven's sake, let's take him in," said Douglas, as he crunched his English muffin. "You know you're craving a cat since Murphy died."
And she had been, oh so very much. Yet, she'd just not felt up to visiting the animal shelters, nor to answering ads in the papers for kitten placement. But now here was this very healthy looking, grown cat obviously desiring to come into their lives.
"He must belong to someone," said Catherine.
"Well, there's no collar and finders keepers," Douglas said cavalierly, as he rose to head out to work.
Rhys Milestone had built a large laboratory on a formerly wooded area behind their house which included an airplane hangar, helicopter pad, landing strip and underground facilities. Behind it, the woods extended for miles, which Milestone had managed to purchase just, as he explained, to "keep things private." He did not own the ground their house sat on; at least that was theirs.
She took Brodsky to the vet where he was neutered, given shots, a clean bill of health, and an age assessment of around one year. There were no signs up at the local supermarket or post office advertising for a lost cat.
From that day on, she and Brodsky had enjoyed each other. He was affectionate and often in her lap purring. They took naps together; she cuddled and kissed him.
"He's adorable," she told Douglas. "I am so glad he dropped into our lives."
At the time, Douglas wasn't fully listening. He wore the expression he usually did when on the verge of realizing something that had been eluding him. "Possibly sound waves, not light!" he exclaimed before jumping from the sofa to run out to the lab. She knew he would be out there all night then; it would be a work marathon even more manic than usual.
With affectionate resignation, she flicked on the TV and set to watching a British miniseries from Netflix. Douglas would have been bored with all the Nineteenth Century delicacy and posturing, so perhaps it was just as well that he was working. Brodsky purred on her lap, and she felt deeply contented. But suddenly, he jumped off and made for the back door.
"Didn't you just go?" she asked. "Why not just use the litter box? I don't feel like getting up."
But he insisted, so she let him out the back door, then watched as he made a beeline for the lab. Oddly, the lab door instantly opened, and the cat disappeared inside. "That was weird," she mumbled to herself as she headed back to the couch.
Later she would question Douglas about it, and he explained: "I happened to be by the door getting something from a shelf and saw Brodsky out there clambering. I thought, why not let him in? He can't do any harm."
"Well, what did he do then?" she asked.
"He walked around, checking the place out," said Douglas.
"Did he go into the….the hangar?"
Douglas gave her a pointed look. "Of course not."
"Okay," she said, "but you know how cats are. They can sneak in when you can't even figure out how."
"He did not go into the hangar," stated Douglas emphatically.
Catherine's concern over Brodsky possibly getting into the hanger was because she knew what Douglas was doing in there.
Margaret Karmazin's credits include 140 stories published in literary and national magazines, including
Rosebud, Chrysalis Reader, North Atlantic Review, Mobius, Confrontation, Pennsylvania Review and Another Realm.
Her stories in
The MacGuffin, Eureka Literary Magazine, Licking River Review
and
Words of Wisdom
were nominated for Pushcart awards. Her story, "The Manly Thing," was nominated for the 2010 Million Writers Award. She has had stories included in
Still Going Strong, Ten Twisted Tales, Pieces of Eight (Autism Acceptance), Zero Gravity, Cover of Darkness
and
M-Brane Sci-Fi Quarterlies
#2 and #4, and a novel,
Replacing Fiona,
published by
etreasurespublishing.com
.