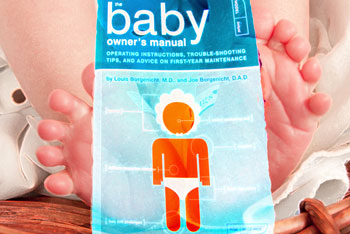 The young lady delivers her first child but continues to have fits of cramps, and the doctor says, "I see something else." He grips the forceps to extract the emerging object from the lady's body.
"Is it another baby?" she says. "What is it?" Perspiration coats her rosy face.
But the confounded doctor doesn't answer. He struggles with the emerging object. The young lady screams; she grips the hospital bed sheets. He pulls out the object — what on earth? It's a square object covered in thick plastic, which the doctor has trouble removing even with scissors. A book from Amazon? It's the fattest book he has ever seen — Tolstoy's War and Peace? The doctor wipes the cover clean and reads the title aloud: Book of Instructions for the New Mother.
"By golly," the doctor says, "Nature caught on." His eyes pop with delight. "A scientific miracle!" he says, waving the book with excitement. "You must be the luckiest woman alive!"
Jennifer A. Powers was born and raised in Connecticut. She earned a B.A. in English from the University of Connecticut and is attending Western Connecticut State University this fall for her MFA in creative writing. She has work published or forthcoming in
The MacGuffin, Foliate Oak,
and
Folio
literary journals. Please visit
www.jennpowers.com
for more information.