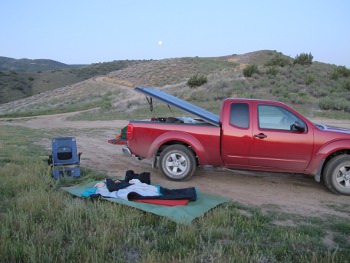 Close to the land at Carrizo Plains, California
After several days you know
Where to put every item for easy
Access, you remember the feel
Of air, sun, wind, cold all day
And night, the lantern hums
In that familiar way, your hair
Smells of dust and smoke,
Clothes turn dirty without notice
The food doesn't matter now
You forget to check your watch
Can't remember the date or day
Sleep at dark, rise at first light
Sit anywhere, stop talking
Listen to killdeer at sunset
Meadowlark calls, coyotes
At night on the hills, silence
Field of stars, no moon
Walk without light, settling.
Emily Strauss has written her whole life, mostly about the natural scenes of the West. She often travels alone and sits quietly to observe it all. She's had over 50 poems appear in public both online and in print, recently in Poetry Super Highway, Aberration Labyrinth, Willow Wept Review, and Gutter Eloquence Magazine, among others. She's semi-retired now, and poetry is one of her main hobbies.