Page 1 Page 2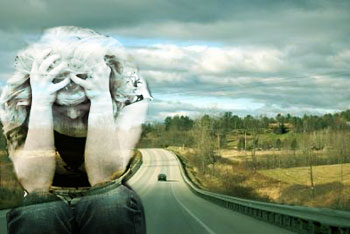 I pulled her to me and put my arms around her. I'd done it before, but this time it felt different. She rested her head on my shoulder, and I heard the sobs begin. They grew louder and her body shook. I didn't know what to do. I'd never seen Erica like this. I felt helpless and stupid. I waited for the crying to stop, then stepped back at arm's length.
"Look at me." She did. "I'm so sorry."
"You don't have anything to be sorry about," she said.
I wiped her cheek with the back of my hand. A thought leapt into my mind, one I couldn't make go away.
"Were you…" I didn't want to say the word. I placed my hand on her cheek and waited until her eyes met mine. "Did someone rape you?"
Erica looked down and nodded.
"A teacher?"
She shook her head.
"A relative?" Her Uncle Ted came to mind. He lived a few miles away.
She shook her head again.
"Who?"
"I can't tell you."
"Please."
Erica raised her head, stared at me for a long time, and finally whispered, "Your dad."
My entire body flushed at the words. I pulled Erica to me. I wanted to say something, but I didn't know what. I wanted to make it better but didn't know how.
Erica drove to a clearing along the river where we'd go when we wanted to be by ourselves. I skipped stones on the languid water, while Erica sat on the grassy bank with her knees to her chest and rocked. Neither of us said anything until she told me she was going away. She knew her mom wouldn't care. There'd be more money for booze with one less mouth to feed. Erica was an only child, and her dad had died in a mining accident in January.
I told Erica I was going with her. She said I should stay. My parents wouldn't understand. I told her I'd take care of it.
She parked in front of my house and waited for me. I went in, stuffed some clothes in a duffel bag, and told my mom what had happened. When my dad came home, I told him Erica and I were leaving, and if he tried to stop us, I'd tell the cops what he'd done. He called me a liar and lifted his hand to slap me, but my mom screamed at him to stop. Her shouts followed me down the driveway.
Just in case my parents changed their minds, Erica drove us to Nashville, and we bought two bus tickets to Albuquerque. We guessed we had enough money between us to buy food along the way and rent a motel room for a couple of nights once we arrived.
I hadn't prayed in a long time, but I did when I saw the sign welcoming us to New Mexico. I prayed for the old Erica to return, and I prayed for us to be happy together. After I mumbled an amen, I looked out the window and thought about Mrs. English and how proud she'd be of me. I finally knew where I wanted to be in five years. Erica stirred, and I took her hand in mine. She looked up at me with sleepy eyes, and I said, "With you."
Page 1 Page 2
Pages: 1 2
Jim Harrington lives in Huntersville, North Carolina, with his wife and two cats. His stories have appeared in
Apollo's Lyre, Every Day Fiction, Bent Pin Quarterly, Long Story Short, MicroHorror, Flashshot
and others. He currently serves as a flash fiction editor for
Apollo's Lyre.
You can read more of his stories at
Jim Harrington Online
.