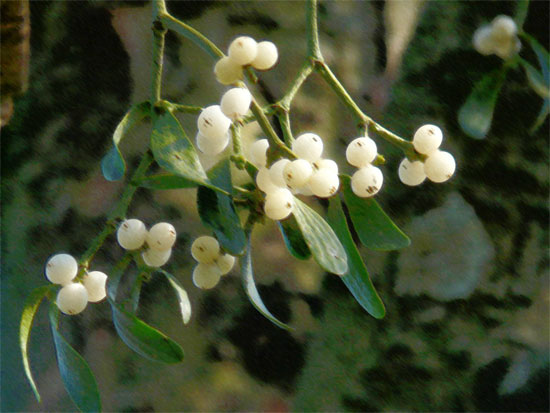 "I know now what I can offer you that no one else can:
complete and utter dependence!"
– Homer Simpson
My hostess, home,
how often I've thought
of hemiparasitism
and passed.
Mistletoe can perform
photosynthesis if it wants,
but I work smarter than hard
and the name belies me.
I blame the haustorium.
It was so easy to grow into you
that I cannot now imagine
how I'd begin to grow out.
And what with the nutrients,
I couldn't imagine wanting to.
I'm a blight, not a bulldozer.
Do you need all those branches?
I spare my leaves and berries
for others, never another.
Without you there'd be no me;
nothing for strangers to kiss under.
It's all symbiosis anyway.
One needs what they need,
often need to be needed, like mistletoe
when it's plucked then hung out of season.
Carson Pytell is a Pushcart-nominated writer living outside Albany, New York, whose work has appeared in numerous venues online and in print, including Artifact Nouveau, Perceptions Magazine, NoD Magazine, Rabid Oak and White Wall Review, among others. He serves on the editorial board of the journal Coastal Shelf, and his short collection, First-Year (Alien Buddha Press, 2020) and chapbook, Trail (Guerrilla Genesis Press, 2020) are now available.