Colonial Wisdom of Balkan Film
By Rada Djurica
Faced today with the big international success of the "colonial wisdom" of Emir Kusturica, by presenting glossy, pseudo-folkloric images and loose narratives of the Balkans, one cannot but despair at the lack of a serious European film culture. While some like Kusturica very much, there are others more reserved in their praise, who claim that there are other authors from the Balkan region who deserve attention but can't break through. The tyranny of international expectation, triggered by the overwhelming success of one figure (like Kusturica) from any given country, usually on the film festival circuit, might inhibit alternative versions of the same reality from equally talented authors who may not be admitted or recognized for at least a generation.

Southeast Europe has represented the continental mainstream for generations, not the least in its film culture, which paradoxically has thrived despite such historical calamities as civil war, political tyranny, invasion, genocide, social deviance and alienation. These themes therefore dominate the subject matter of historical or contemporary film.

Choosing representative films from a region is a challenge, especially if selecting them not only for their individual merit, but for their strategic placement in the emergence of a film tradition. Almost all contributors to modern film are regionally connected in some way and bring a passionate insight to the filmmaking process, in different ways. Yet, the prevalence of the prostitute, the angel and the suffering sinner in film depictions does little to correct the region's fiercely male bias.

While some readers are familiar with several recently internationally awarded films, many are unfamiliar with other Balkan films. Here are some films that you perhaps haven't seen yet at other festivals: a tribute to a wonderful ex-Yugoslavian, now Balkan Group countries, in particular Serbia and Macedonia.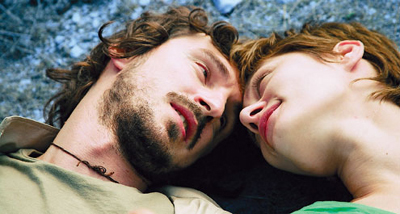 I'm from Titov Veles
Directed by Teona Strugar Mitevska, 2007
Cast: Labina Mitevska, Ana Kostovska, Nikolina Kujaca.
Three sisters — Slavica, Sapho and Afrodita — live in the almost deserted Macedonian town of Titov Veles, where the late Tito had built a factory that polluted the town for years. Now there's no factory, just people dying from premature deaths from cancer. One sister leaves for Skoplje in order to travel to Greece and visit their mother, who had left many years ago. Another sister stays to look after her drug-addicted older sister and to look for a husband. One sister has no ability to speak; the other can't live without dope. For them, there is no way out.
Teona Strugar Mitevska, the director of this Macedonian drama, is the sister of well-known actress Labina Mitevska and is the favorite actress of Michael Winterbottom, who directed Welcome to Sarajevo. This is Teona's third film.

I'm from Titov Veles combines the reality of television drama with magical realism, a dark sense of humor and really good performance from all three actresses. Teona finds beauty in characters facing tough situations, within the stunning setting of Macedonia. This is a story that examines the enormous will to survive.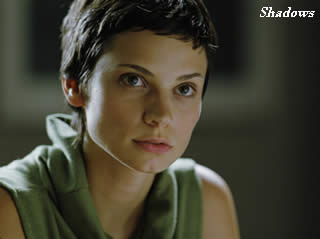 Shadows
Directed by Milcho Manchevski, 2007
Cast: Sabina Ajrula, Filareta Atanasova, Salaetin Bilal, Dime Ilijev.

Manchevski is known to the Western audience for his previous films, directing the well-known British actor Joseph Fiennes in Dust and the celebrated native Serbian actor, Rade Sherbedzija, in his debut, Before the Rain.

Young Lazar lives a great life. He is educated, beautiful, and he is called Lucky. Lucky has everything but real happiness, basically because his life is only about meeting the expectations of other people. After a car crash, he starts to see and hear dead people. And after he actually falls for a dead woman, he realizes that he owes something to the tormented souls of the afterlife.

Very skillfully, Manchevski draws from the beautiful, rich folk heritage of the Macedonians, capturing the fantastic natural beauty of Macedonia, even noting the exile of Egey Macedonians, a half century ago, in a very effective and clever way. He springboards off the classic haunted house story, creating a surreal, nightmarish big-budget picture, and simultaneously makes an impressive attempt to capture the beauty of his homeland. For that reason, this would be a perfect film for tourists, introducing them to Macedonia, its natural beauty and its cultural history.
More details about the film and Milcho Manchevski's work are at his official site.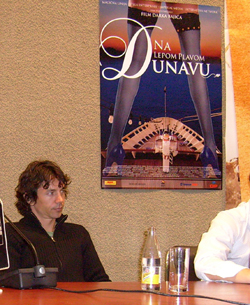 Blue Danube actor Michael Piccirilli

On the Beautiful Blue Danube
Directed by Darko Bajic, 2008
Cast: Miki Manojlovic, Ana Franic, Michael Piccirilli, Tim Seyfi.
Darko Bajic is a Serbian TV director, and his film, On the Beautiful Blue Danube, the first Serbian film shot in English and German, is a poetic and tragic drama that addresses the global issue of political transition. The film is set on a big, floating whorehouse on the Danube River and explores the relationship between prostitutes and professional dancers from Eastern Europe, as they deal with customers' needs. This little "Babylon Tower" story begins at dusk and culminates at dawn. Originally, it was done as a theatre play.

One of the novelties of this film is a pretty impressive performance by Australian actor Michael Piccirilli, known for his role as an unsettling psychopathic narcissist, the dark angel Asmodeus, in the Australian gothic horror film Gabriel directed by Shane Abbess in 2007. Michael held his own with the non-English actors, which might have been challenge for a Hollywood actor from L.A.