From the Bookshelf
By Alyce Wilson
**** Must Read
*** Good
** Fair
* Save Your Money

Poetry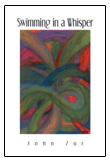 Swimming in a Whisper
John Zur
AuthorHouse, 2006: ISBN 1-4259-1865-4
Rating: *
Young poet John Zur wrote these between age 15 and 19. The poems are frequently abstract and make a forced used of rhyme, making grand assertions but failing to bring the concepts to life.
Non-Fiction


Mayday! A Physician as Patient
Allan Lohaus, M.D.
Synergy Books, 2006: ISBN 0-9755922-9-7
Rating: **
Recounting his struggles recovering from surgery and infection, author and physician Allan Lohaus focuses more on medical terminology than on the emotional impact. He reflects on his medical career through flashbacks, but the connection to his medical struggles is unclear.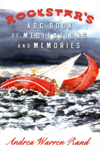 Rockstar's ABC Book of Meditations and Memories
Andrea Warren Rand
TurnKey Press, 2006: ISBN 1-933538-34-1
Rating: *
A collection of reflections and quotes, interspersed with multiple blank pages on which the reader is encouraged to write meditations. The quotes are badly organized, frequently from obscure authors, and the book, though well-intended, lacks direction.
Fiction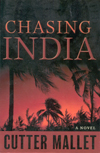 Chasing India
Cutter Mallet
Bridgeway Books, 2006: ISBN 1-933538-05-8
Rating: **
A White House guard tries to rescue a diplomat's daughter from her arranged marriage. This thriller lacks suspense and a meaningful plot resolution.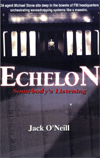 Echelon: Somebody's Listening
Jack O'Neill
Word Association Publishers, 2005: ISBN 1-59571-071-X
Rating: *
A sprawling thriller filled with dozens of interchangeable characters involved in international intrigue, this book is difficult to follow. The author tries to do too much, instead of telling a simple tale well.

Children's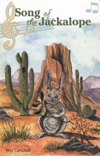 Song of the Jackalope
Roy Campbell, ill. by David Bosworth
Bridgeway Books, 2006: ISBN 1-933538-04-X
Rating: **
Aimed at about a fourth grade reading level, this book follows Molly, a jackalope ridiculed for having only one antler. Yet, she makes friends everywhere and rarely encounters a problem that troubles her long in this slow-paced rambling tale.
Spirituality

Say Goodbye to Stubborn Sin
Clark Gerhart, MD with Jefferson Scott
Siloam, 2005: ISBN 1-59185-625-6
Rating: *
According to surgeon Clark Gerhart, sin is rooted in our biological drives and therefore, overcoming sin involves denying them. He fails to show, however, how this near impossible task could lead to spiritual growth.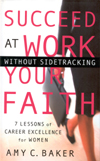 Succeed at Work Without Sidetracking Your Faith
Amy C. Baker
New Hope Publishers, 2006: ISBN 1-56309-963-2
Rating: ****
Businesswoman Amy Baker shares some inspirational advice on succeeding in the workplace without compromising your values. She provides solid career advice, drawing on the experiences of other Christian businesswomen, as well as her own.